Tag:
chicken

(Page 9 of 9)

October 10th, 2009 in Salads by Julia Volhina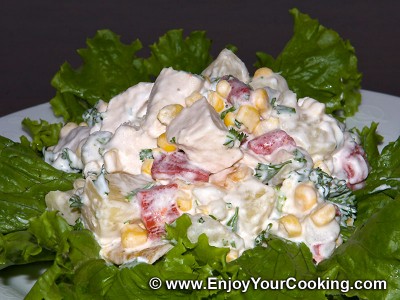 This is one of my favorite chicken salads, you can also call it potato salad or salad with chicken, pineapple and potato. Whatever you call it, it is still delicious. After all, chicken and pineapples are a good combination.
I also found what fire roasted marinated bell peppers are good substitute for the home pickled ones in this salad, and good thing is: those you can actually find in the nearby shop. But you can also use homemade ones if you've got some.
I hope you will enjoy this tasty chicken salad as much as I did yesterday.