Tag:
mushroom

(Page 3 of 6)

June 21st, 2014 in Salads by Julia Volhina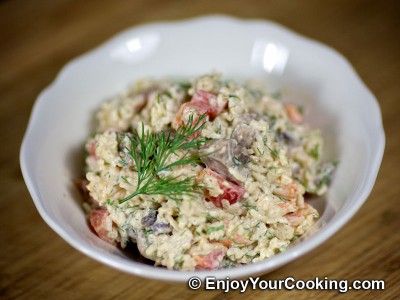 This isn't one of the recipes I usually cook, but it kind of puzzled me when I saw a recipe, so I had to try it.
It turned out pretty nice, somewhat unusual taste but quite interesting.
I used shrimps, presented in last week recipe this recipe, but I think store purchased pre-cooked shrimps will work well for it as well.