Recent Posts: Page 32 of 57
March 24th, 2012 in Chicken, Main Dishes by Julia Volhina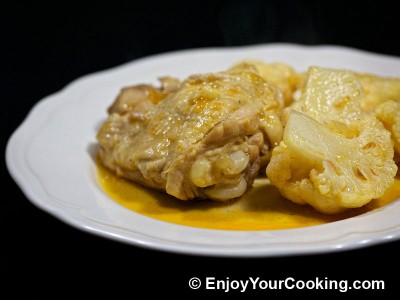 This is another recipe from "Modern homemade cuisine" book which I mastered. This dish goes great for dinner and leftovers can be warmed up for lunch.
Chicken is served with cauliflower so there is no need to cook separate side dish unless you want to.
Important note: when cooking chicken with sauce make sure it simmers slow, because sauce has flour and it will burn on high heat.