Recent Posts: Page 33 of 57
February 25th, 2012 in Eggs, Main Dishes by Julia Volhina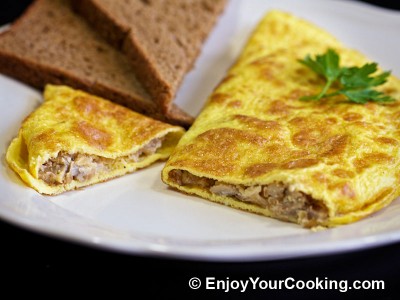 This is a nice breakfast or lunch recipe for two: tender omelette stuffed with mushrooms and onions braised with a spoon of sour cream and seasoned with shredded cheese.
Amount of ingredients listed here is yields exactly 2 omelettes, if you want to cook more – just increase amounts of ingredients accordingly.
And if you fry omelettes one after another, use warm plates to make sure first one is still warm when the last one is cooked.