Tag:
breakfast

(Page 6 of 7)

April 3rd, 2010 in Main Dishes, No-meat by Julia Volhina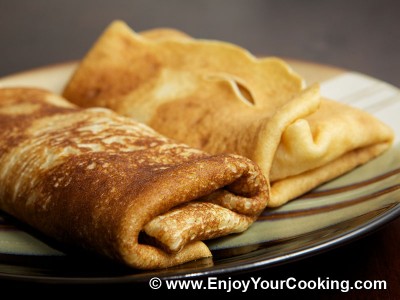 For some reasons, I always cook a bit too much than we can eat at once, especially when it comes to crêpes.
So there are some times when I am wondering what to do with all those extra crêpes left from the yesterday.
Here is nice idea how else you can eat left over crêpes: stuff them with honey and apples – those will get you full fast, and because stuffing is pure apple – you will also eat good nutritious breakfast.
If you are interested to know how to cook thin crêpes – read here.