Tag:
breakfast

(Page 2 of 7)

September 12th, 2015 in Main Dishes, No-meat by Julia Volhina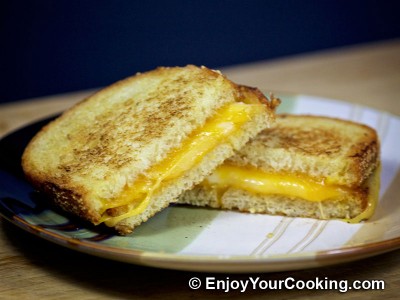 I think this recipe is one of these I can call American. I don't know if it was invented here, but it is sure popular here: it is quick to make and kids love it.
I used cheddar and swiss cheese for my sandwiches, but any other good melting cheese will work as well. As well as other breads. Just experiment with what you like.
Serve grilled cheese sandwich with a side or without.