Tag:
cucumber

(Page 2 of 4)

March 8th, 2014 in Salads by Julia Volhina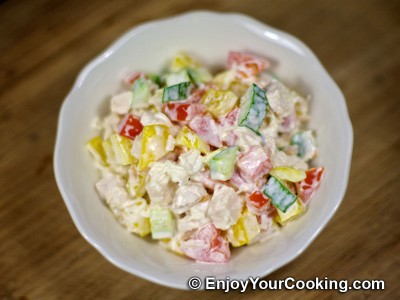 Spring is right around the corner. And even though nowadays you can buy fresh vegetables all year around, in spring they taste somehow special. Maybe this is a way how body let's you know it needs to be replenished with vitamins.
This is why I am publishing this recipe for salad made of fresh bell peppers, cucumbers and tomatoes with boiled white chicken meat and a bit of cheese.
By the way, mayo in the dressing can be mixed with sour cream for skinnier version.