Tag:
dill

(Page 2 of 10)

February 10th, 2018 in Salads by Julia Volhina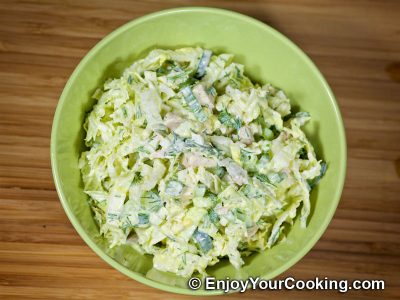 Napa cabbage is tender and juicy and is generally good choice for salads: doesn't require any extra work to soften it up.
As any cabbage, it is high on vitamin C, so it is good choice of food for that flu and cold season.
This is also a salad to do if you got some leftover chicken and need to find some use for it: just remove skin and bones.
Any chicken meat will do, I boiled some thighs to prepare this post.