Tag:
hard boiled egg

(Page 2 of 4)

January 4th, 2014 in Salads by Julia Volhina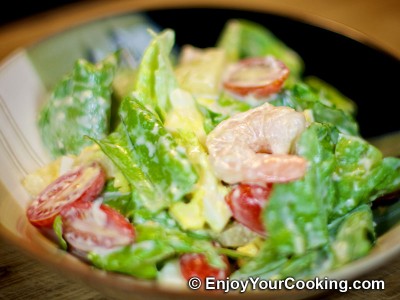 This unusual combination of ingredients yields pretty interesting salad. And it tastes best then prepared right before serving.
Original recipe calls for 10 quail eggs, but I find them somehow hard to find here, so I used 2 chicken eggs as replacement.
Pineapples themselves are optional ingredient, you can skip on them if you wish so, but with them salad tastes more interesting.