Tag:
stuffed

(Page 2 of 5)

May 31st, 2014 in Chicken, Main Dishes by Julia Volhina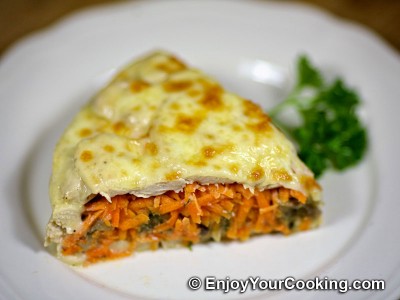 This is somewhat unusual dish to cook: mushroom and carrot stuffing baked inside of chicken meat "crust".
But I assure you, it is totally worth cooking, for romantic dinner for example. Leftovers can be easily warmed up in microwave.
By the way, juices and removing casserole from the dish are a bit easier to handle if you use springform, but casserole dish would work too.