Tag:
stuffed

(Page 4 of 5)

October 15th, 2011 in Beef, Main Dishes by Julia Volhina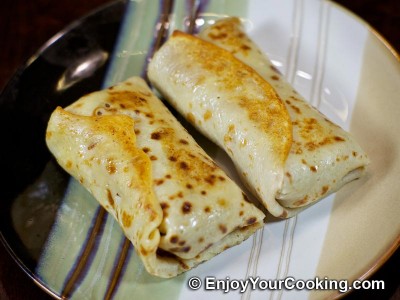 A cup of beef broth with a couple of meat and rice stuffed crepes will always remind me of my childhood: mom used to cook these all the time.
There is always boiled meat left over from cooking broth, and stuffing crepes with it is easy way to prepare a nice meal to go with it.
Assembled meat and rice stuffed crepes can be stored in fridge for couple of days – you just need to warm them up by frying right before serving.
And if you cook a way too much (as I usually do) just seal some portion of stuffed crepes in a bag and freeze them up, this way you will always have some fresh stuffed crepes when you need to prepare some food fast.