Tag:
tomato

(Page 3 of 9)

March 14th, 2015 in Salads by Julia Volhina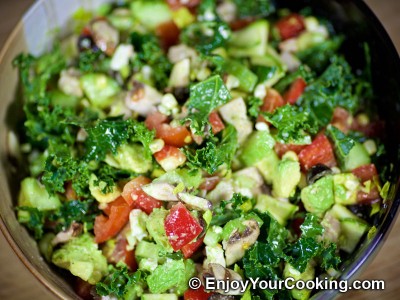 This salad is more advanced version evolved from Raw Vegetable Salad with Feta.
I added few ingredients: kale, celery, zucchini, corn, olives, mushrooms and a protein source, boiled chicken, to make things a bit more interesting.
I take this salad ingredients with me and slice them up at work for a healthy lunch. It only takes few minutes to do.
By the way, if you boil chicken right before making the salad, make sure you let it cool down to room temperature first.