Tag:
sour cream

(Page 5 of 5)

December 23rd, 2011 in Beef, Main Dishes by Julia Volhina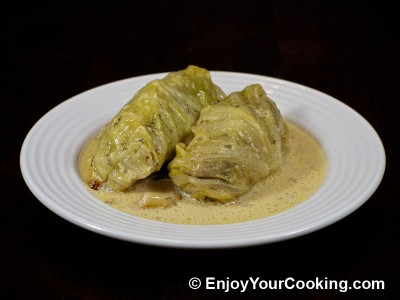 Another variation for ukrainian cabbage rolls: meat staffed cabbage rolls with gentle sour cream and onion sauce.
Making these from scratch will take some time as any recipe for cabbage rolls even if you use ground beef and don't need to prepare it yourself, you still need to separate cabbage, assemble rolls and then cook them.
But don't let this to stop you – even though it is time consuming to cook cabbage rolls you will get enough rolls for later – just store left overs in fridge or freezer.