Tag: sour cream (Page 2 of 5)
March 28th, 2015 in Beef, Main Dishes by Julia Volhina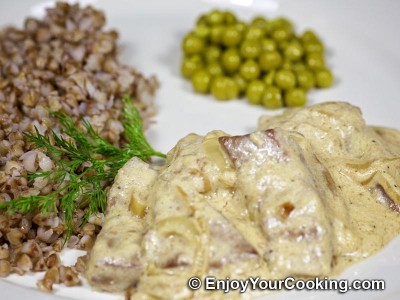 Let's bring liver back to the table: for as nutritious as it is, it doesn't get nearly enough of the spotlight.
This easy recipe will help you to add all the goodness beef liver has into your diet.
I noticed that in US it is easier to find pre-sliced and cleaned liver, but in case you buy a whole piece, you will need to clean it, remove hard vessel parts and slice it up before continuing with the recipe.
Liver tastes great with boiled buckwheat, this is my first choice for a side dish for any main course with liver.