Tag:
sour cream

(Page 3 of 5)

July 5th, 2014 in Chicken, Main Dishes by Julia Volhina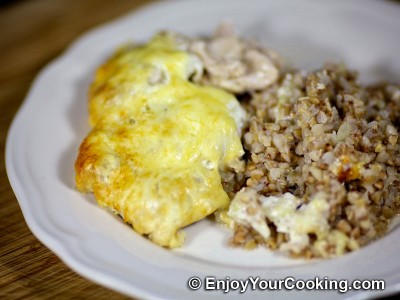 I know that buckwheat isn't something people in this part of the world eat. But I like it, and it is very nutritious to say the least.
I also was so pleased to find roasted version of it in stock of local Whole Foods (which I either didn't pay attention to before, or they kind of decided to be adventures and try it), so I decided to publish an interesting recipe using buckwheat this week.
Cooking buckwheat in the same pan with chicken, onions, garlics and sour cream gives it nice taste (and makes one pot less to clean, yay!). You can serve casserole as soon as it is ready, storing it leftovers in fridge and then reheating them makes a nice lunch too.
I used boneless skinless chicken thighs for this recipe, but any boneless chicken meat will work just fine.