Tag:
lunch

(Page 4 of 17)

December 20th, 2014 in Eggs, Main Dishes, No-meat, Sides by Julia Volhina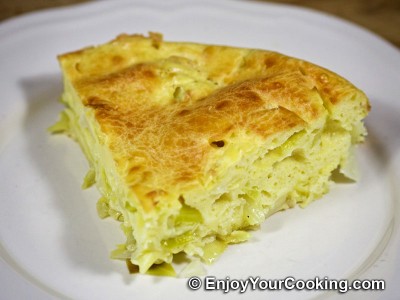 I don't know how to call this dish: it is not a cake or pie, but it certainly looks like one; it doesn't seem to be a casserole, but you can bake it in a casserole pan, it does look similar to quiche, but is not exactly a quiche.
I guess at very least it is an omelette, omelette with cabbage. Yes, I know, an unusual combination, but still pretty tasty.
Cabbage omelette doesn't require a lot of time to prepare, can be served for breakfast or lunch as a dish on it's own, but it also can be paired with meats as a side dish.