Category:
Main Dishes

(Page 28 of 29)

August 1st, 2009 in Chicken, Main Dishes by Julia Volhina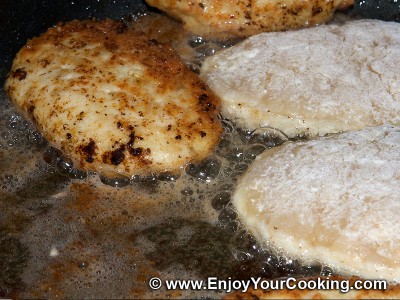 Cutlets prepared of soft ground chicken meat are delicious main course dish. I have a meat grinder, so I like to grind the meat for cutlets myself. However you can also buy a ground chicken meat and just mix minced or grated onion into it instead.
Ground Chicken Cutlets taste good with steamed or sauteed vegetables, fresh vegetable salads (e.g. carrots and garlic salad or cabbage slaw) and, of course, potatoes (fried or mashed), feel free to pick up a side of your choice.