Tag: garlic (Page 3 of 11)
November 19th, 2016 in Sauces & Dips & Spreads by Julia Volhina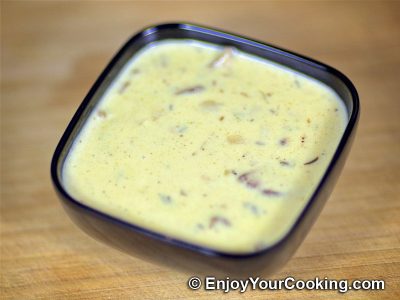 It took me couple of tries to get close enough in recreating a recipe for Jager Sauce which I tried in local German restaurant.
I must say I love how it turned out: creamy, mushroomy with a hint of wine and a little more than a hint of smoked bacon.
Traditionally, Jager Sauce is being served with schnitzels.
And I found it works great with meat roasts and fried meat, as well as with any kind of potato sides.