Recent Posts: Page 54 of 58
June 13th, 2009 in Appetizers & Snacks, Sides by Julia Volhina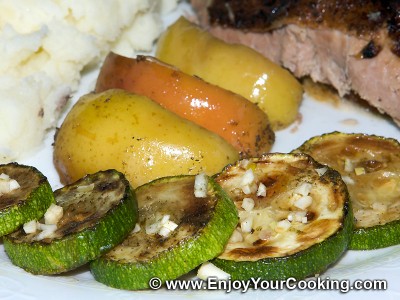 Zucchini itself is low in calories and contains useful amounts of folate, potassium, manganese and vitamin A. Garlic is also very health-giving ingredient. And they both are combined in this fast to do and easy to do recipe.
Fried Zucchini with Garlic is very good on its own as a snack or an appetizer, however it is also perfect for poultry and meat entrees as a side dish.
Reduce amount of garlic if you are worried about a breath, but I really advice to keep garlic in, this dish isn't so tasty without it.